Online Divorce
in Kentucky
Simple process to get divorce papers online
Affordable pricing plans with no hidden fees
Unlimited changes to forms and free revisions
Divorce papers ready to download in two business days
Step-by-step filing instructions
Award-winning tech support for all customers
Divorce in Kentucky is quick and easy
Divorce Online in Kentucky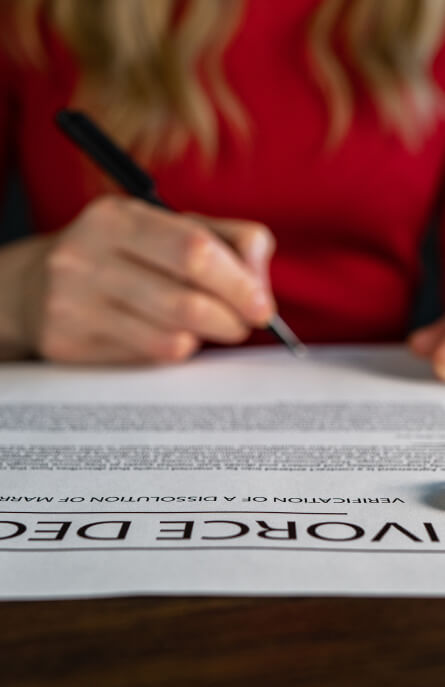 Kentucky Online Divorce provides a fast and trustful divorce paperwork preparation solution in Kentucky. A specialized service may be appropriate for spouses who have an uncontested case.
The main benefits of online divorce include:
Available for any device. You can complete divorce documents using a computer or phone. You just need to have a stable Internet connection.
Freedom from a lawyer's schedule. You decide where and when to fill out divorce filings.
Ongoing changes. You can edit your forms for free during the filling process if you make mistakes.
Fast online completing. You can file for divorce in two business days.
Easy-to-follow instructions. You will receive a detailed guide for avoiding common initial filing mistakes.
Low cost. The price of a completed forms package costs less even than a flat attorney's fee.
Do you want to use the services right now? Confirm you are eligible for an online divorce in Kentucky and fill out the application with the details of your case.
Who can use online divorce?
Partners seeking an uncontested divorce can prepare their divorce papers without a lawyer using the services of Kentucky Online Divorce. Our platform will help couples make the pre-divorce preparation process smooth and cost-effective, regardless of shared marital assets and minor children.
Couples must file for an amicable divorce and sign a Settlement Agreement through negotiation of child custody, property division, alimony, etc., to qualify for an online divorce in Kentucky.
Compare Your Options for Filing for Divorce in Kentucky
Divorce With a Lawyer
The traditional divorce process with involving family law lawyers. More common for contested cases.
High attorney fees. Kentucky lawyers charge over $171 per hour
Lawyer schedule dependency
Sometimes intentionally complicating the trial and inciting a scandal
The court proceedings length from 6 to 12 months
Emotional exhaustion of parties involved, including children
Kentucky Divorce Online
Cheap, 100% legal, and fast online tool focused on uncontested divorces.
No need to leave home; just have a phone or computer
One price for all forms, no hidden fees
Fast paperwork filling in two business days
Simple and affordable for couples with an amicable divorce
Written filing instructions and quality customer support
DIY divorce
Divorce, where the spouses independently run the case without any legal assistance.
High risk of an unfair court decree
Confusing the divorce paperwork process
Increased risk of getting a contested divorce
Unexpected additional expenses
Common mistakes when completing forms
Here's how our process works.
Looks complicated?
Get your hassle-free divorce
Provide your case details
2
File for Divorce Online in Kentucky Without a Lawyer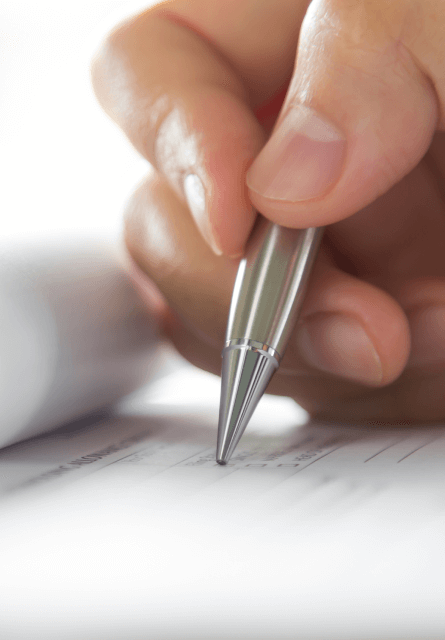 Dissolution in Kentucky requires a variety of divorce forms. While spouses can use alternative low-cost services such as Kentucky Online Divorce to prepare their paperwork, filing for divorce without a lawyer will need them to do mandatory steps.
1. File divorce forms
The petitioner files a Petition for Dissolution of Marriage. The document informs the court of the petitioner's desire to divorce. There are two types of Petition in Kentucky - a form for couples without minor children and a form for couples with children.
In addition, the Petition also points out information on the marriage date, grounds for divorce, information about children, the spouse's residence, etc.
The petitioner also files the Case Data Information Sheet and Summons along with the Petition. If the spouses seek an uncontested divorce, they should sign the Settlement Agreement.
2. Pay filing fees
When filing, the petitioner must pay court fees. Kentucky filing fees start from $113. Depending on the county, the price may increase.
If the petitioner has a low income, they may file a payment waiver. They should fill out a Motion for Waiver of Costs and Fees and to Proceed In Forma Pauperis. If the judge grants the request, the petitioner won't have to pay any court costs during a divorce.
When the petitioner pays the fee, the court clerk will stamp the documents and assign their case number.
After that, the divorce officially begins.
Do-It-Yourself Divorce in Kentucky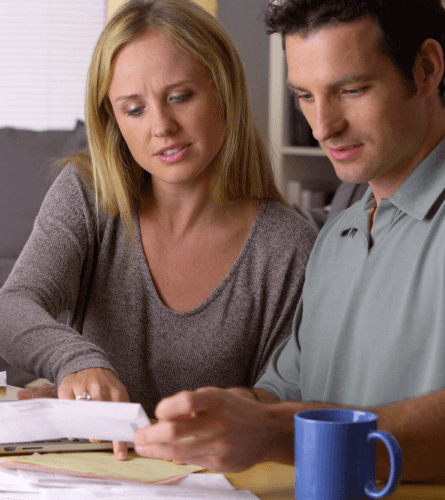 Kentucky courts do not recommend DIY divorces for couples with contested cases. However, if the spouses do not have disagreements regarding child custody, payments, and property division, they can file for divorce without any legal assistance.
To make a DIY divorce less confusing, spouses can use alternative methods such as counseling, couple mediation (if there are minor differences), and online divorce (to prepare paperwork.)
Kentucky Online Divorce will help you select and complete divorce papers from the comfort of your home. The system will generate court-required paperwork based on your data and the requirements of the particular county.
A DIY divorce consists of the following steps:
1. Fill out the required documents
Initial divorce papers in Kentucky include:
Petition for Dissolution
Case Data Sheet
Form VS300
A further list of required papers varies depending on the specifics of the case and local requirements.
2. Submit documents to the court
The petitioner must file the prepared divorce papers with the court clerk in the county where one of the spouses lives. In addition, they must pay court fees to initiate a divorce case.
3. Serve divorce papers to the respondent
The petitioner has 45 days to deliver the documents package to their spouse from the filing date. A petitioner can serve a spouse in Kentucky in several ways:
by certified mail;
by having a person over 18 years old personally deliver the paperwork;
by a professional process server;
by a sheriff.
The petitioner must also provide proof of service to the other spouse to the court.
4. Wait for a Response
Under Kentucky law, the respondent has 20 days to respond to the Petition. If the respondent fails to respond, they lose many rights during the divorce.
5. Finalize the divorce
When the spouses file all the necessary paperwork with the court, the court can grant a divorce without additional hearings if their divorce is no-fault and uncontested.
All Required Kentucky State Forms.
Kentucky-Specific Court Filing Instructions.
Unlimited Revisions for as long as your account is active.
Getting a Divorce With Children in Kentucky
There are two types of custody in Kentucky: physical and legal.
Physical custody determines where the child will live. Legal allows parents to make decisions on behalf of the child regarding school, religion, health care, etc.
In addition, the court divides custody into sole and joint. In Kentucky, judges prefer to award joint custody with 50-50 parenting time if it is in the child's best interests and the parent's schedule allows it.
When awarding custody, the court relies on the following factors:
the child's wishes for custody;
parents' desire for custody;
the child's adjustment to home, school, and community;
the child's relationships with parents, siblings, and any other family members who may significantly affect the child's best interests;
the motivation of the parents participating in the custody proceeding;
the parents' desire to encourage the child's communication with the other parent;
the mental and physical health of both parents, and
information, records, and evidence of domestic abuse.
The court determines child support in Kentucky under the child support guidelines and the calculating support rules. The amount of payments is based on the income of both parents and considers whether the custodial parent has joint or sole physical custody. Spouses can independently check how much child support will be using Kentucky's child support calculator.
Residency Requirements in KY
To be eligible to file for divorce in Kentucky, spouses must meet the residency requirement. State law requires at least one spouse to be a state resident or stationed and reside on a military base in Kentucky for 180 days before filing.
If neither spouse is non-resident or has lived in the state for less than 180 days, they should file for divorce in another state where the residency requirement is met. Partners may postpone filing for divorce and wait until the Kentucky residency requirement is met.
Spouses can prove residence in the state using a driver's license, voter registration card, or electric bill.
How Long Does It Take to Get a Divorce in Kentucky
The divorce length depends on many factors, such as the divorce type, the willingness of the spouses to cooperate, the number of disagreements, the court workload, etc.
In addition, Kentucky has a mandatory waiting period, without which spouses will not receive a final court order. As a result, the partners must live separately for at least 60 days before a final divorce decree. However, it does not mean that spouses should live in separate houses. Instead, they can live under the same roof but without sexual cohabitation.
The grounds for divorce can also affect the divorce length. Kentucky is a state of no-fault divorce, and the only grounds for dissolution are that the marriage is irretrievably broken. But despite it, if both spouses insist that their marriage broke up more than just because of irreconcilable differences, the court will examine the case circumstances more carefully. As a result, the judge will schedule additional hearings.
An uncontested no-fault divorce can take at least 60 days. A contested divorce usually takes from 4 to 12 months. Extremely complex divorce cases with minor children involved can take up to 3 years.
Customer Testimonials
Outstanding job, very easy to use and the phone calls to double check with me was impressive.
Great customer service and very easy to use. I have not actually filed yet using the plus so I cannot attest to that experience; but for now I would highly recommend.
This was a hands off process for me. It was smooth, painless and inexpensive process. I would totally recommend this program to others.
The application process is very quick and simple. The price is affordable and it's money well spent!
We were looking for a quick and simple divorce and received it. This company made creating, editing, and expediting the divorce too easy.
Multiple revisions because she kept changing and trying to getting her to agree. But always fast revisions and ready to file now.
i just started my process. so far so good i hope i can get everything done be at peace.
I was worried about doing the online divorce. This website has made the process easy and took away the fear I had of filing for the divorce in the first place.
I was married young, as a single struggling mother, I needed step by step guidance and this took all of the stress from my shoulders! It was very easy and I am so ready to begin this next part of my life. Thank you so much!!
Frequently Asked Questions
How to file for an uncontested divorce in Kentucky?
The spouses must complete and file the Petition for Dissolution with the local court to file for an amicable divorce. In Kentucky, it is worth noting that there are two types of Petition for Dissolution - for couples with young children and couples without children.
How much does a divorce cost in Kentucky?
The average cost of an uncontested divorce in Kentucky is about $8,000. Starting price begins from $113 (filing fee). Further, the cost increases depending on the case specifics, legal services, consultations, etc.
How to get a free divorce in Kentucky?
When filing a Petition, the petitioner needs to pay filing fees. However, if their income can not afford the payment, the petitioner may file a payment waiver. For this, they need to complete a Motion for Waiver of Costs and Fees and to Proceed In Forma Pauperis. Then, when the court approves the request, the petitioner will not have to pay any court fees.
How to get divorce papers in Kentucky?
Usually, divorce papers can be gathered in the Clerk of Court office or the Kentucky Online Divorce website. Our service helps spouses generate completed ready-to-file forms, not blank ones, as in the clerk's office.
Where do I go to file for an uncontested divorce in Kentucky?
Partners may file for an amicable divorce in Circuit Court in the county where one of the spouses currently resides. Besides, spouses should apply divorce forms to the court clerk for verification and further consideration.
What are the grounds for divorce in Kentucky?
Kentucky is a no-fault divorce state. The only legally recognized reason for divorce is irreconcilable differences, which means the marriage is irreparably broken.
How is property divided in a Kentucky Divorce?
In Kentucky, marital property is divided equally and fairly between both spouses. However, it does not mean that the court will automatically divide your property 50-50. When dividing assets, the judge will consider each spouse's contribution to the marriage, the marriage length, the financial capacity of each parent, where the child lives, etc.